I've been playing with Scoop.it lately.  Some would say I've been sleeping with the enemy, but in truth, Scoop.it and CurationSoft play really nicely together.
While getting to know the interface and features, I saw a perfect opportunity for the two to work together through RSS.  Every Scoop.it curation page has an RSS feed (the little green RSS icon shows under the title of each page as seen below).
While Scoop.it allows you to publish "scoops" to your blog, it is in a one-off fashion and also not very SEO friendly.  It uses javascript to embed content, so you lose any SEO juice that would come from the curated portion of your post.
Of course, I want to be able to drag and drop any and all curated pieces right into the editor that I need, not just one.  And I want credit from Google on the content I include.
The new RSS feature of CurationSoft solves this problem nicely.  Below are some things I was able to drag into this post through CurationSoft from the  RSS feed on my Scoop.it page.
 Content Marketing News
Forty-one percent of companies struggle to create content for lead generation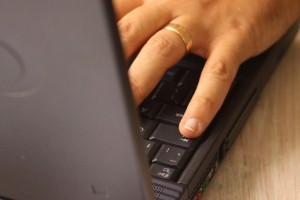 The Content Marketing Institute and Marketing Profs recently collaborated on a survey that named producing content likely to convert prospects as marketers' top content marketing challenge.
[hr] The Top 50 Marketing Blogs of 2011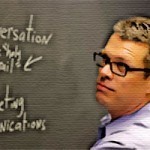 So you've got the greatest product to hit the market in a long time…now what? How do you get people to find out about, let alone buy it? That's where marketing comes in. You've got to make sure you're selling your products or services in…
[hr] Office Depot Sponsors Social Media Magazines for Small Biz

Defying conventional wisdom, a quartet of print titles is being launched by GSG World Media, distributed in store and electronically by Office Depot. Naturally, the magazines focus on social media's big dogs: FB & Business (Facebook), Tweeting & Business (Twitter), LI & Business (LinkedIn) and The Big G & Business (Google).
Some other notes on the resulting curated content above.
I was able to edit the look and resulting content so that it looks the way I want for this particular post and blog setup.  You don't want to leave that to an outside party to determine.  Some of the links and meta data were able to be deleted to reduce clutter and maintain focus on the news and source curated.
The bottom line:  CurationSoft's RSS module feature, just added in the latest version (1.0.7), gives you unlimited sources to curate from while giving you the ability to drag-drop and tweak the look and feel of the resulting curated pieces to your desire.
With rich RSS feeds that include images, you also get the benefit of livening up your curation with imagery that goes along with the pieces you curate.